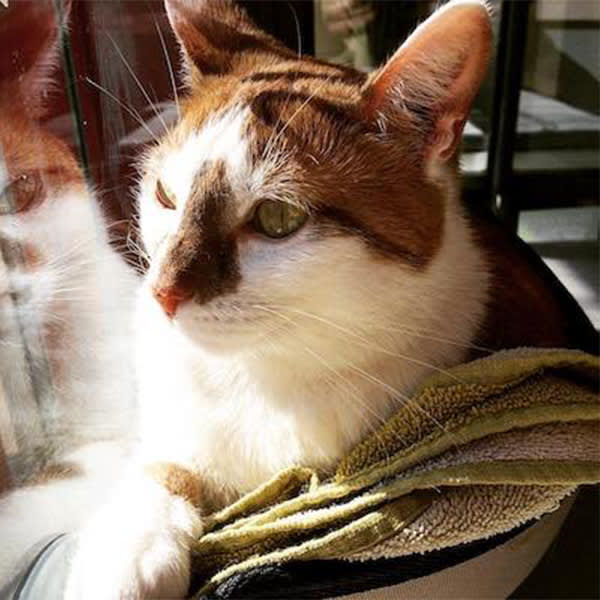 Office Cat
Tallulah the Terrific Tangerine Tabby, our resident feline, started her journey at Heart of Brooklyn Veterinary Hospital in the fall of 2016.
She quickly climbed the ladder of success, making her way from a maintenance worker, and has officially been given the title of Chief Feline Sassafras.
She spends her days bird-watching, sunbathing, and managing the front desk staff. She can be found monitoring emails, holding down paperwork, and cuddling with employees on their lunch breaks. Tallulah fancies herself a real fashionista donning seasonal bandanas and has a very sophisticated palate.
To know her is to love her, and we certainly do!