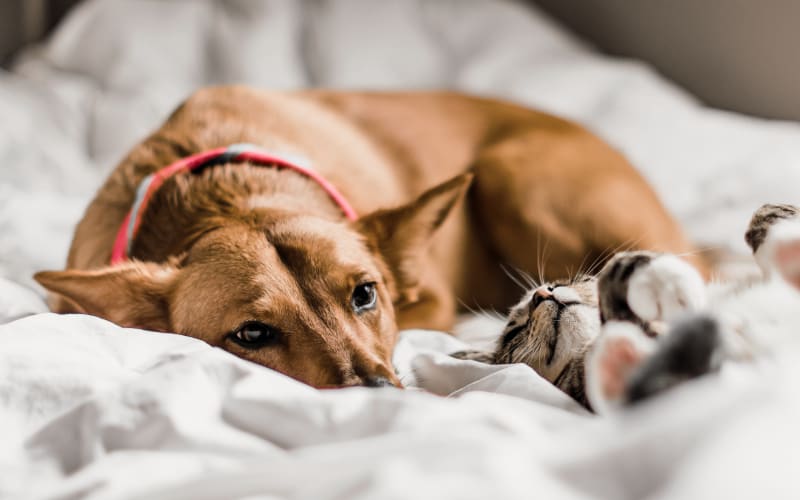 Veterinary Surgeon for Brooklyn's Pets
We offer a variety of veterinary surgical procedures at both of our Brooklyn clinics. Our team performs these services using only the most stringent protocols. 
During each surgery, a dedicated nurse will administer anesthesia and continuously monitor your pet using electronic patient monitoring equipment. Your pet will also be provided with ongoing pain management under the supervision of our team. 
Post-operative monitoring and care are our priorities following surgery. Your vet will ensure that you have all of the information needed to continue caring for your pet once you are at home.
Surgical Consent Form
If your pet has an upcoming surgery at one of our locations, please complete the online form in advance of the procedure. 
Veterinary Surgery Services in Brooklyn
Our veterinary team routinely performs many different types of surgery from preventive care procedures to surgeries to help treat various conditions and diseases.
Our vets at Heart of Brooklyn Veterinary Hospital routinely perform the following elective and non-elective surgeries:
The Veterinary Surgery Process
We understand that the prospect of bringing your pet in for surgery can be frightening. Please be assured that we recommend surgery only when it is in the best interests of your furry companion. 
We will ensure that you fully understand why we are recommending surgery and that you are comfortable making the decision to move ahead.
If your pet requires specialized care outside of what we can offer, our vets will refer you to a veterinary surgeon near Brooklyn, and work with that veterinary specialist to ensure that your pet continues to receive care specific to their needs.
Surgical Protocols at Our Clinic
Our team practices stringent surgical protocols at our veterinary clinics, including: 
Pre-surgical assessments
Dedicated surgical suites
Sterile surgical attire
Sterile packs and equipment