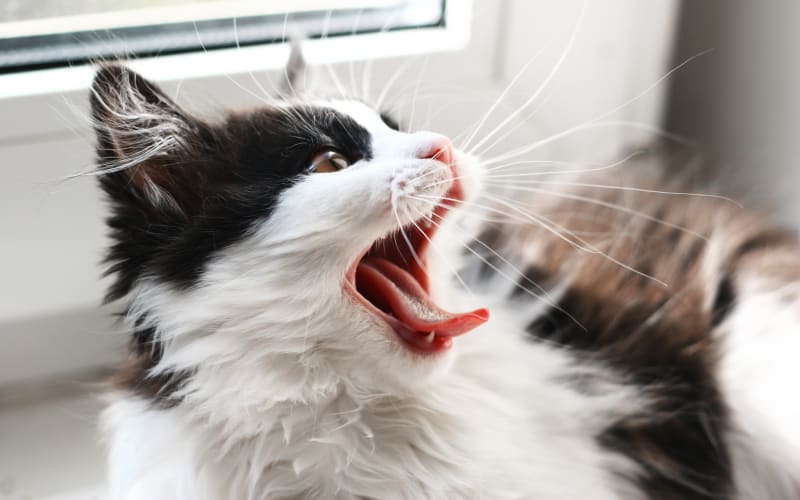 Oral Health For Dogs & Cats
Routine dental care can help to preserve your pet's oral health, yet preventive dental care is often neglected. Lack of attention to your dog or cat's oral health could result in painful dental issues and periodontal disease.
At our Brooklyn veterinary hospital, we offer a range of dental care services for pets, from basics such as dental exams, teeth cleanings and polishing, and dental x-rays.
Our expert staff also offers surgical services in order to restore your companion's dental health and treat a wide range of issues, from tooth decay to gum disease.
Cat & Dog Teeth Cleaning & Examinations
Annual dental checkups are an important aspect of caring for your dog or cat's overall health. Detecting oral health issues early can help to prevent your pet from experiencing pain or discomfort due to issues such as tooth decay, broken teeth or periodontal disease.
A pet dental appointment typically involves the following: 
Dental Surgery for Dogs & Cats
Our Brooklyn veterinarians perform dental surgery for cats and dogs when required, including jaw fracture repair surgeries, tooth extractions, and treatment for periodontal disease.
Our team understands that it can be overwhelming to learn that your pet requires dental surgery. We will do all we can to make this process as stress-free as possible, for you and for your dog or cat.
Your pet will be provided with anesthesia before their dental surgery to ensure they are comfortable and do not experience any pain.
We'll be sure to break down each step of the process to you in detail before the procedure, including preparation and post-operative care requirements.
Signs of Pet Dental Health Issues
If you notice any of the following symptoms in your pet, it's time for a dental checkup.
Tartar buildup
Loose and/or broken teeth
Extra teeth or retained baby teeth
Bleeding from the mouth
Bad breath 
Pain or swelling in or around the mouth
Reduced appetite or refusal to eat
Abnormal chewing
Drooling
Dropping food from the mouth 
Discolored teeth 
Contact Us to Book a Dental Checkup
Pet Dentistry FAQs
Here are some of the most frequently asked questions from our clients about pet dental care and surgery.